Neem is a magic tree which leaves, seeds, roots, and also bark contains essential compounds that have many medicinal and beauty properties. Neem's air is also great for health. The neem tree, also known as 'Azadirachta indica' and in Sanskrit, called arista, which means perfect and complete.
Here are some unique ways in which we can use neem leaves:
Heal fungal and bacterial infections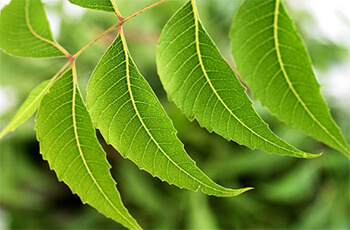 Neem leaves are used to heal fungal and bacterial infections. They are used to treat blemishes as well as chickenpox. The paste of neem leaves uses on the affected area. It can also apply for treating foot fungi.
Insecticide
You can keep cotton soak with neem water near your windows and doors or burn few neem leaves to ward off insects. It is exceedingly powerful and uses to fight mosquito hazard.
Natural Toothbrush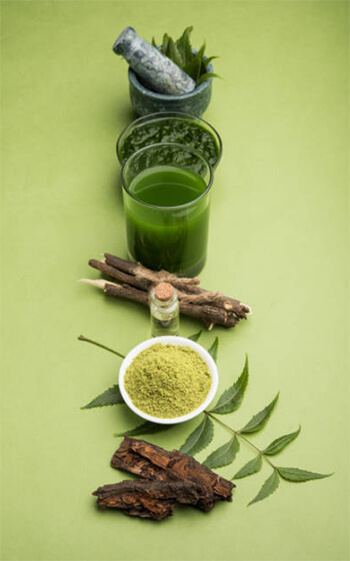 Chewing neem sprigs for dental hygiene and care is a centuries-old Indian tradition. In Indian households, people used to brush their teeth using sprigs of neem. And nowadays you get neem-based toothpaste for good dental health.
Ant killer
Boil some neem leaves in the water and use this for floor cleaning in the house. It helps to keep ants, bugs, or insects out of the home.
Mosquito Repellent
Neem's smoke is the best natural mosquito repellent as its smoke is not harmful to humans but effective to drive away from the mosquitoes.
Ear diseases
Blend some neem leaves and mix some honey to it. Use a few drops of this to treat any ear boils.
Skin disorders
Take a paste of neem leaves with a little turmeric can also use for itching, eczema, ringworms, and some mild skin ailments.
Wound Curer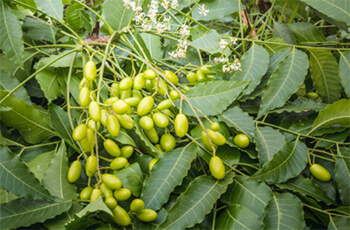 Make a paste of neem leaves and dab it on your wounds or insect bites. Apply it a few times a day till it heals.
Eye Care
Boil a bunch of neem leaves, wait till the water cool completely and then use it to wash your eyes. It helps in irritation, tiredness, or redness.
Boost Immunity
Crush some neem leaves and mix it with a glass of water. Then drink it to boost your immunity. Although the taste is bitter, the result is sweet.