We always dream of getting long, luscious, and beautiful-looking hair. To get this kind of hair, you require a regular oil massage. Oiling hair at least twice a week is necessary for hair health. Massaging hair with oil is the best way to give nourishment and satisfy your hair. You can leave the oil two to three hours before the shower or leave it overnight. 
Try making these hair oils at home with all-natural ingredients for combating hair problems, like dry scalp, hair fall, damaged hair, graying hair, dandruff, and split ends. It not only boosts hair growth but also helps to offer shiny, silky, and glossy hair in no time.
Here is how to make oil for hair at home using coconut oil:
Curry Leaves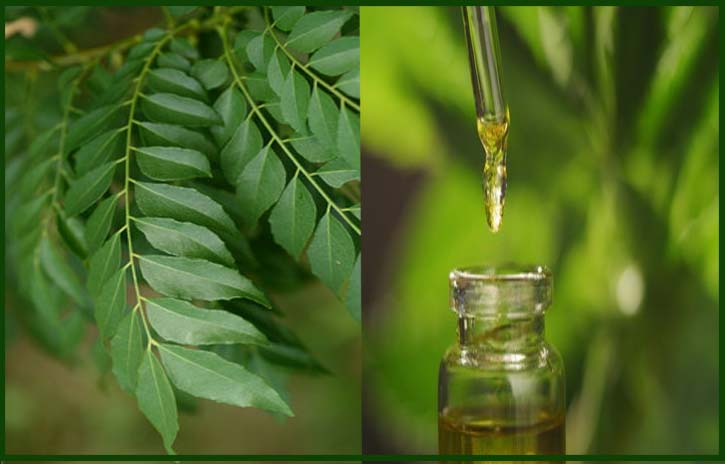 Curry leaves hold a high amount of proteins and beta-carotene. They also contain antioxidants and amino acids. It helps to stop hair loss, promotes hair growth, strengthens hair follicles, prevents premature graying, removes dandruff, and gives shine to your hair. On the other hand, coconut oil is rich in vitamin E and antioxidants. It leaves your hair smooth, healthy, and glossy. Besides this, it also safe your hair against heat damage and repairs it.
Ingredients required:
A branch of curry leaves
Coconut oil
How to make curry leaves oil:
Take some fresh curry leaves. Grind the leaves with two to three spoon of coconut oil.
Then take two cups of coconut oil and mix the curry leaves paste to it.
Cook this mixture in a low flame. Frequently stir the concoction up to five minutes and till fumes begin to emerge. Be careful so that curry leaves do not burn.
When it starts to become dark in color, switch off the flame.
Let the mix-up cool then filter the oil in a glass container.
The curry leaves oil is now ready to apply.
Fenugreek Seeds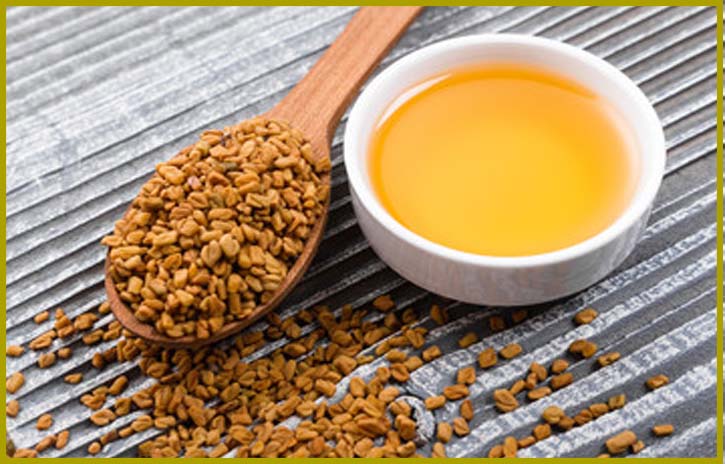 Fenugreek seeds have lots of essential nutrients that aid in promoting faster hair growth and also improve the hair texture when applied daily. Besides this, it helps to get thick, healthy, shiny, and soft hair.
Ingredients required:
Fenugreek seeds
Coconut oil
How to Make Fenugreek Oil:
Take dry sprouted fenugreek seeds in a mixer and grind till it becomes to a powder form.
Then transfer it into a glass vessel and fill it with coconut oil.
Keep this oil in the sun for at least 15 days and keep stirring it at intervals of one or two days.
Following 15 days, your oil will ready to use.
Onion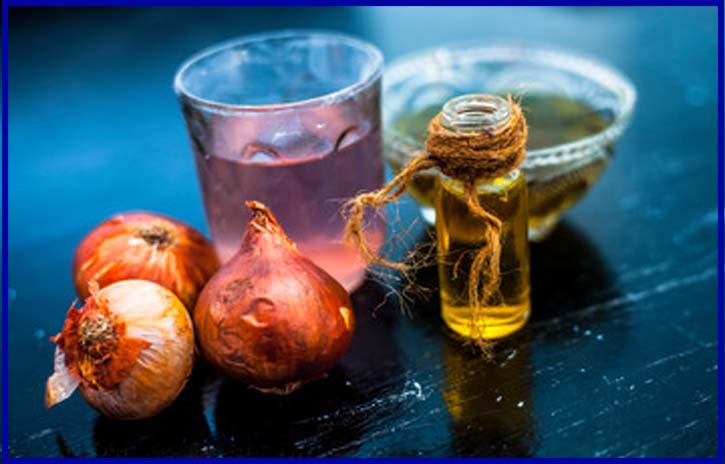 Onion comprises a high amount of sulfur, so it is an excellent anti-fungal and anti-bacterial agent. It helps to prevent dandruff and other infection on the scalp. Besides this, it also prevents hair from drying and treating split ends. It boosts the blood flow in the scalp skin, which strengthens hair roots and promotes new hair growth.
Ingredients required:
How to Make Onion Oil:
Chop 1 to 2 onions and place them to a blender jar together with a tbsp of coconut oil. Blend it to a smooth paste.

Take a pan and pour the onion paste 1 cup and coconut oil 1 cup.

Stir well and simmer it on low flame for few minutes until the onion paste turns a light brownish hue.

When it cools, filter the oil using strainer.

Transfer the oil to a clean bottle and add some drops of essential oil like sandalwood and jojoba oil to reduce the strong smell of onion. 
(It is necessary to do a skin test before using onion oil. Apply a drop of this oil to the inner part of your elbow and leave it overnight. In the morning, if there is no swelling, itching, or redness, then you can use this oil.)