Green Smoothie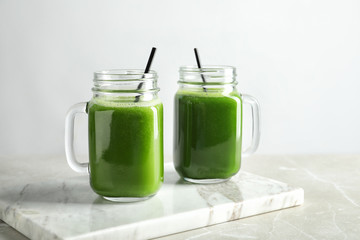 A green smoothie is an ultra-refreshing drink. It is full of nutrients. Drink every day to see a marvelous difference. You will also get more energy,  more strength,  more mental focus, clearer skin, and a natural glow.
Ingredients
1 cup of frozen fruit of your choice like banana or mango
1 cup of fresh greens like spinach or kale
1/2 cup milk
How to Make
Firstly, blend spinach in a blender.
Then, add milk and frozen fruits.
Next, blend again until the paste becomes smooth and creamy.
Smoothie is ready to drink.
Finally, serve smoothie.
Fish with Curry Leaves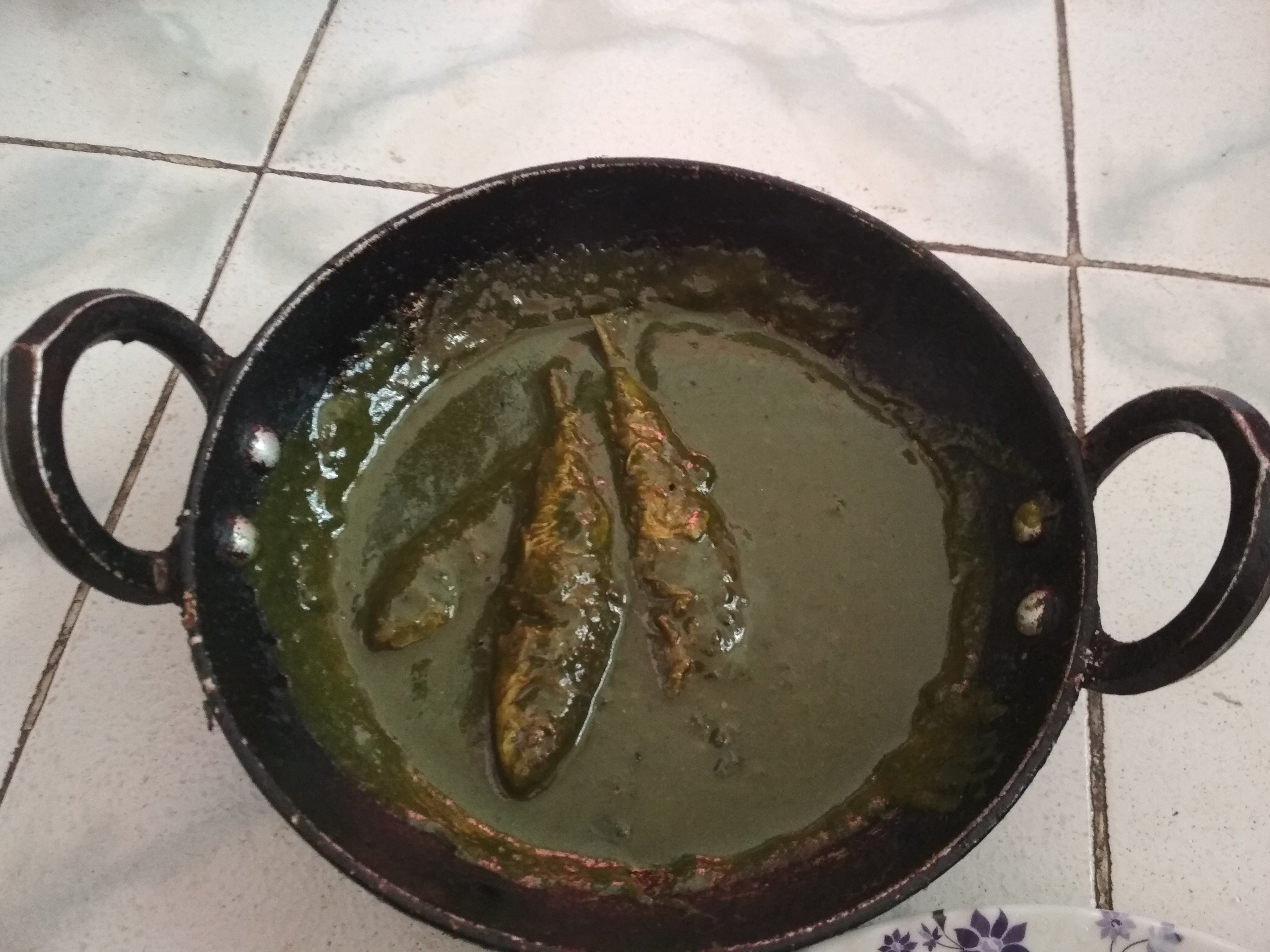 Fish with curry leaves is a quick, tasty, and healthy dish. It requires fewer spices and so, keeps the natural flavor of the fish. Both curry leaves and fish hold tons of health benefits. Therefore, reap its full benefits.
Ingredients
Fish (any kind) 4 pieces
Curry Leaves 1 Bunch
Rice Flour 1 tsp
Garlic 4 cloves (finely chopped)
Green Chilies as per your need
Turmeric powder 1 tsp
Mustard oil 1 tbsp
How to Make
Firstly, wash the curry leaves and make the fine paste out of it.
Then fry the fish and keep aside.
Heat the oil in a pan and put chili and garlic on it.
Then add the curry leaves paste and sauté. Keep looking in between that the gravy does not get burnt.
Add turmeric powder and salt to taste.
Pour some water and add rice flour for the thickness of gravy then cook for 2 to 3 minutes on medium flame.
At this time, add the fishes and cook for another 5 minutes on a low flame.
When the seasoning goes inside the fishes well, switch off the flame and serve.
Mint Chutney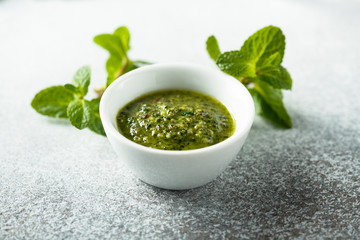 Mint Chutney is a delightful recipe prepared from fresh mint leaves. The garlic, tamarind pulp, and coriander leaves add dimension to its flavor. It also helps bring down a great aroma of mint and making it more savory. Enjoy the ecstatic taste of this chutney with food dishes like samosa, pakoras, kachori, and sandwiches.
Ingredients
2 cup fresh mint leaves
1 cup coriander leaves
3 garlic cloves
Green chilies
1 tsp sugar
3 tsp tamarind pulp
Salt
1 tbsp water
How to Make
In a mixie, grind all the mentioned ingredients to a smooth paste with a little water and delicious mint chutney is ready.
Store it in an airtight container in the refrigerator and use when required.
You can also use it for up to 3-4 days.