A woman has to experience a lot of emotional turbulence and physical challenges to reach the expectations of society. In a rush, it often becomes difficult for a woman to spend time on fitness.  So, need a break and take time for yourself.
Here are some tips which will help you to achieve fitness:
Enough Sleep
Sleep is incredibly vital for good health and fitness throughout your life. Getting enough sleep can improve the quality of life. It helps to protect physical as well as mental health. A woman must need eight hours of sleep for the better functioning of the body. Scientists said that women need more sleep than men.
Exercise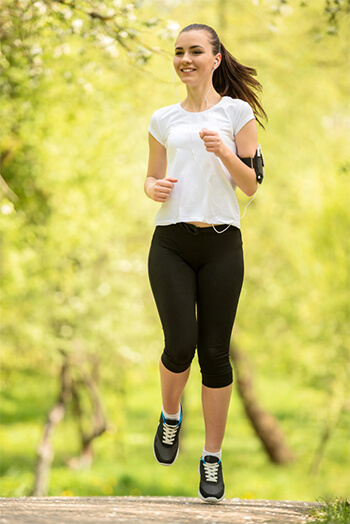 Exercise is the best answer to fitness. Studies show that regular exercise helps to achieve significant health benefits. It can also have great effects on your long-term health and fitness.
Drink Water
Water helps in our fitness goal. It is crucial to drink lots of water daily.  It also helps to keep away from many health problems. Water aids in hydration, digestion, heart and lung function, joint lubrication, protects tissues, regulates body temperature, and much more. Besides this, it also helps to keep skin healthy and glow.
Fitness foods
Women must include proper foods to their diet for fitness such as bananas, carrots, chicken thighs, low-fat cottage cheese, ground flaxseed, whole-grain cereal, berries, eggs, salmon, peanuts, oranges, etc.
Move Outside
If you are a woman, it does not mean you will remain bound in a room or at home. Move out with your buddies, colleagues, and family. If you wish, go also for solo trips and enjoy the moment. So, do things which make you feel happy.
Speak up your Thoughts
Usually, a woman cannot put forward their point of view or speak about their thoughts. But it is necessary to speak up.  Women should put their thoughts and opinions forward. It will help to stay mentally sharp.
These are some ways of how a woman can take care of herself in the goal of fitness. So, try these solutions and notice the difference.