It is quite challenging to look fashionable with your outfit in the colder months. But you can also have fun with fashion and look stylish every day with leather.
Here are the six necessities of leather that will help you stay warm and fashionable during winter.
Leather Shirts
Leather Shirts are trending. You can wear this as a shirt or jacket. It is perfect for everyday wear and will also give you classic styles. It's a thumb up for them who love leather. You can also style leather shirts with skirts or jeans.
Leather Jackets and Coats
For the wintertime, go for leather jackets and coats. They are a crucial piece of clothing for every closet. You can get in various cuts, shapes, and designs.  It not only gives you warm but also gives you a timeless style and classy look. Whether paired with jeans and a T-shirt, it will make your look effortlessly stylish.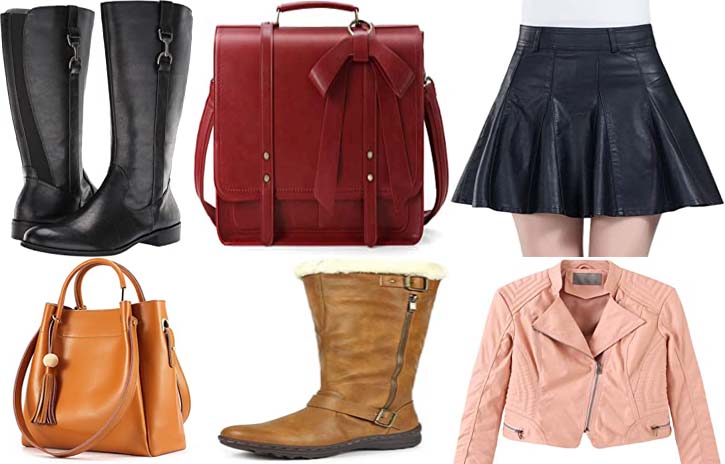 Leather Pants
Leather pants will keep you warm and also give a stylish look.  It is an essential trendy item to have in your wardrobe. This hot pant is quite comfy and also perfect for wintery days. It is a versatile and stunning idea to pick. It goes well with any top or footwear.
Leather Skirts
You can wear it to work, cocktail, party, club, casual, night-out, etc. It will make you chic and smart. You can easily get different shapes and hues of leather skirts. Match it with any classy heels or chunky boots to make you look unique.
Leather Boots
It is a staple for every closet. Leather boots will never run out of fashion. It is also high in demand for the winter season. You can pair it with any pants of your choice and stand out from the crowd.
Leather Bags
Bags are one of the essential accessories for ladies that add style statement and amp up the overall look. Besides this, leather bags are long-lasting and suitable for office, travel, and other occasions. The classy and vintage design bag can make your fashion level high whether it is summer or winter.
Get ready to turn heads and enjoy this winter with these marvelous leather that is perfect for many occasions.