Yoga pant is a beneficial item of clothing. Yoga pants are soft, flexible, and fitting pants.  It also uses in other activities that involve bending, twisting, and stretching, such as martial arts, aerobics, dancing, walking, running, jogging, etc.
These days' women wear it as their casual everyday dress. They are available in various types such as boot cut, long, Capri, flared style, etc. It is quite stretchable with an elastic waistband that is excellent for the body movement. There are many reasons why people love to wear yoga pants these days.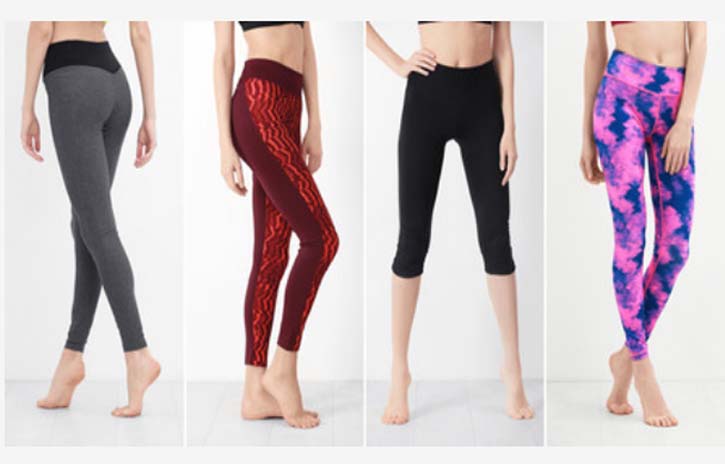 Here are the reasons:
Comfortable
The yoga pants are comfortable and easy to move. Apart from yoga classes, you can wear it in all places such as for a night out, shopping, picnic, trip, and more.
Styles
They also come with various styles, these are:
Short
Full-length
High waists
Straight-legged
Fleece-active
Fold-over
Flare bottoms
To look chicer, you can go for the high waist yoga pants with a fitting crop top or tee and pair with a leather or denim jacket. To look extra fancy add heels, knee boots or ankle booties and also complete your look with statement earrings or necklace.
Sweat-free
The material used in yoga pants makes it hygienic and sweat-free. You no need to worry about the bad smell from your body. So, if you are planning to go somewhere else straight from the yoga class, in that case, there is no need of changing dress only because of the smell.
Convenient
Yoga pants are high in demand in the market these days because of its comfy quality. It is simple to tug up and down that makes it an ideal outfit for an extended tour.
Availability
These pants can be found in lots of styles and sizes so you may decide the one which fits your physique form. Yoga Pants enhance your body shape nicely. Therefore, no matter whatever your body shape is, purchase the right piece for you.