Australian actress Margot Robbie portrays tragic starlet Sharon Tate in Quentin Tarantino's latest movie, Once Upon A Time In Hollywood. She opens up her secret behind the character.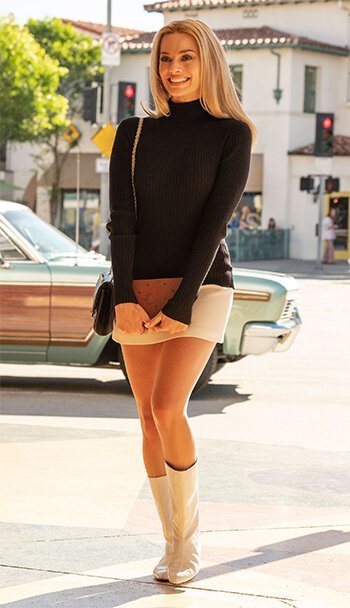 Margot wore the late star's jewelry on-screen. She said in an interview. It was sometimes pretty sad to be that closely attached with real-life Sharon.
Robbie revealed that Tate's sister Debra rendered some of her sister's possessions, which she wears on-screen in the movie. She also added, there were some moments where it was tremendously sad. The star Tate was eight-and-a-half months pregnant when killed cruelly in 1969.
Margot has been channeling Tate's style on the red carpet while promoting Once Upon A Time In Hollywood. Also at the Cannes Film Festival, she recreated the hairstyle as Tate donned at Cannes in 1968.
Next week, we can see Margot Robbie bring Sharon Tate's life on the big screen. It is all set to hit the screens on 26 July 2019.
Apart from Robbie, the movie also stars Leonardo DiCaprio, Luke Perry, and Brad Pitt as lead roles. Other famous artists who were roped in for the film are Margaret Qualley, Timothy Olyphant, Dakota Fanning, and Damon Herriman.