Everyone loves summer, long days, warm nights, a carefree pace, and bright sunshine. But here comes one thing, and that is skincare protection against harmful UV rays of the sun. Take proper precautions to protect your skin is an essential part. If not well cared for, severe damage to the skin can occur, such as sunburn and skin cancer.
Here's how to beat sweltering heat and have fun in the sun harmlessly: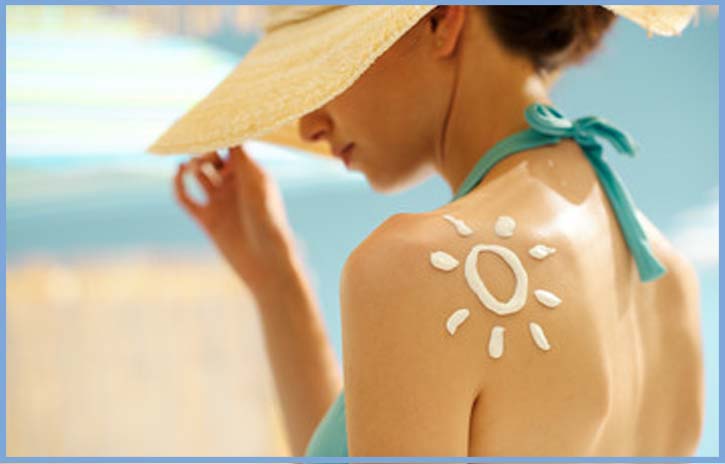 Apply Sunscreen
Sunscreen plays a crucial role in protecting the skin. It helps to block ultraviolet (UV) radiation from obtaining absorbed by the skin. UV rays harm the skin and can also lead to sunburn and skin cancer. Apply sunscreen every day, be it sunny days, cloudy days, snowy days, warm days, winter days, or summer days. It's your first step of protection against the sun. Pick sensibly and use carefully.
Wear a Hat
Wear a hat to defend yourself from the harsh rays of the sun. Go for
a wide brim hat that helps to protect your head, face, ears, and neck where skin cancers can develop. Brim hat is a valued item against sun protection. The wider it is, the better.
Use Shade
Make sure to wear shades whenever you step out. Sunglasses in darker pigments are more shielding. Colors like black, brown, and blue have a higher ultraviolet security factor. Besides this, you can also use umbrellas that protect from the heat and the damaging rays of the sun.
Wear Protective Clothing
Try to wear a covering dress as much as you can to protect your precious skin. If feasible, wear long-sleeved pants and full-sleeved shirts. For extra protection, move to clothes made with sun-protective materials.
Socks and Shoes
Try wearing shoes that are mostly cover up your legs and cozy as well. Besides this, you can wear summer socks that are perfect for everyday working, stopping sweaty feet and hot temperatures.