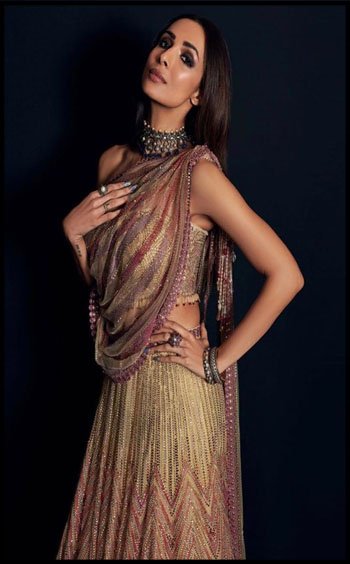 Malaika has maintained herself very well, be it her toned body or flawless skin. Even at the age of 45, she looks far younger than many other actresses. Natural ingredients are always the best choice to pamper your skin. They are safe and effective and also easily found in every kitchen.
The secrets behind her flawless skin:
Malaika's favorite skincare routine is her home remedies, which keep her skin hydrated and fresh. Once Malaika has revealed in an interview that she enjoys using tomato, potato, and papaya on her face. She blends them all and adds a little cold water to it. Then keeps it in an ice tray to set. She then uses this ice cube and rub it on her face and let the liquids stay on for some time. Applying this mixture is so refreshing on the skin. It also closes pores, and your skin receives all the goodness of fruits and veggies.
Potato juice, tomato, and papaya have excellent skin benefits. And when blend these all together, then its potency further increase.
Besides this, she follows a skincare routine which includes:
Malaika washes her face before sleep every night.
Malaika uses a moisturizer to keep her skin hydrated and healthy skin. As she has oily skin, she applies oil-free moisturizer.
She also uses sunscreen to protect skin from the deadly rays of the sun. She applies it even she is at home. Malaika applies natural organic gels on her face.
She takes a glass of lime and honey water in the morning. This concoction does a miracle for the skin, whether drinking or applying it topically and also helps to stay fit.
Malaika's love for a workout is known to everyone. It helps her flush out all toxins from the body and also makes skin glow.
Yoga is a part of her everyday routine, and she practices it every single day. It helps to stay fit, keep herself stress-free, and gives a beautiful, flawless skin.