Makeup boosts the mood of every woman. Perfect eye makeup enhances your overall looks. Indeed no dress can look good without donning beautiful eye makeup. It gives you a dramatic and sultry look.
Try out this 2020 eye makeup trend:
Bright Color Lower-Liner Trend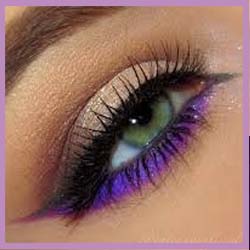 All you have to do is line your lower lashes that complement your top lash line. You can apply an identical color or a lighter shade in your lower lash line than the hue that's on the upper lash line. You can pick the brighter colors like gold, blue, yellow, and green for your lower lash line. It makes your eyes look beautiful and gorgeous in seconds. Colorful eyeliner in lower lash line will enhance your prettiness and also make you feel good. It's a pretty easy way to give a pleasant and fun element to your look.
Animal Print Eye shadow Trend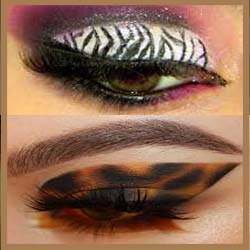 Rock this 2020 with eye makeup trend. It is trending this year that is animal print eye makeup. If you're a fan of animal prints or floral prints, you will like this look, which is so artistic and funky. This eye makeup looks so stunning alone that it does not require any eyeliner as well. It is a new trend that gives quite wild vibes and also something adventurous and unique style. It is quite intense, so if you're a novice, you need to give yourself some extra time and effort to perfect the look.
Glossy Eye Trend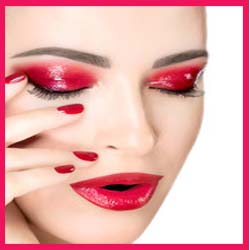 Glossy eyes look chic and classy. It adds extra glamour to your look. It is so simple to wear, only take a few dots of eye gloss and apply right above your lash line, then using your finger blend it up toward your crease. Besides this, it looks more elegant when matches with your costume and accessories. It always looks great and fresh. Apart from that, it is ideal for weddings, parties, weekends, or every occasion. It may take a little time to become a master of glossy makeup. But practice makes you perfect.
Bright Mascara Trend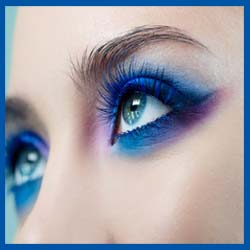 Mascara is an essential beauty item that makes your lashes look thicker and longer. It's time to give your black mascara a break and experiment with a different tint on your lashes. If you don't want to layer blue mascara like this, then go for pinkish or green mascara instead. When your mascara matches with your eyeliner and eye shadow, it looks attractive. Create chic eyes using a different color of mascara. So, move on for a new fashion with stylish eye makeup.
Pastel Eyeliner Trend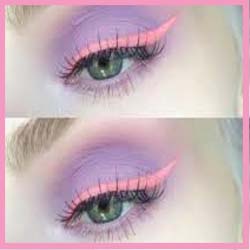 Neon eyeliner was raging in 2019, but this year 2020, pastel color eyeliner is trending like light-pink, mauve, and baby blue color.
Without going overboard, give a subtle impact on your eyes.
Orange or peachy hue matches with olive skin tones and darker skin tone can go for lavender or baby blue shade.
You can also try this look.
Red Smokey Eye Trend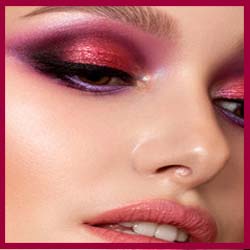 If you are bored of applying black smoky eye makeup then, switch things up at this time. It looks perfect on every skin tone. It's bold, unique, and complimentary. Smoky eyes never run out of fashion. It gives a hot and quite majestic look.
Whether you apply a light red shade or dark, it depends upon your style. Go for a red smoky eye rather than going with deep colors like black, navy blue, or jungle green.
Floating Eyeliner Trend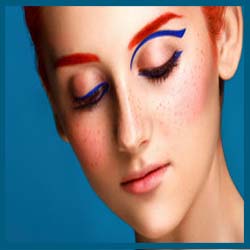 Try to experiment with new and unique ways to wing your eyeliner. If you are an eyeliner lover, you will love the floating eyeliner look.
This floating style suits all eye shapes. Besides this, you can look  stylish even in a single stroke. It gives a funky look without hardly any effort.
Follow this trend and be beautiful and fashionable all the time.