The Boxing Champion Mary Kom is from the Northeast State of Manipur. Her full name is Chungneijang Mary Kom Hmangte and also known as MC Mary Kom or Magnificent Mary.
From teens, she had a great curiosity in athletics. She started her training at a young age of being a victor in a boxer. Mother of three children breaks and creates record again and again in the game world.
She is the only Indian woman who wins six times and makes a record of World Amateur Boxing Championship. She also gains a medal in each of the total seven world championships.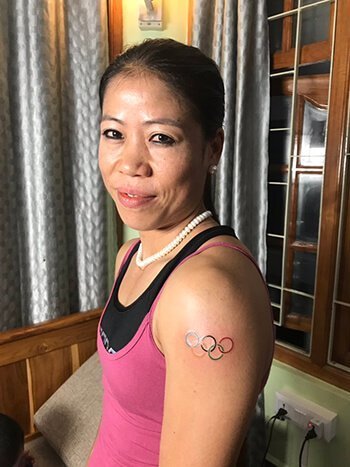 Mary Kom is the first Indian lady boxer to achieve a Gold Medal in the Asian Games in 2014 in South Korea. She is also the first Indian boxer to win gold at the 2018 Commonwealth Games.
The Government of Manipur honored Mary Kom with the title 'Meethoileima' for her commendable achievement in the sphere of boxing.
She has felicitated with many Awards which includes Padma Bhushan, Arjuna Award, Padma Shri, Rajiv Gandhi Khel Ratna Award, and many more.
A Hindi Biopic film 'Mary Kom' has also been made that is based on her life released in 2014, where Priyanka Chopra played the lead role. She has a boxing academy of her own that aims to create more Mary Koms just like her. It helps and encourages people to fulfill their dreams in boxing.
Mary Kom is the queen of the Boxing world and also does India proud many times. According to her, boxing is not just a sport, but also self-defense for women. Now she is preparing hard for the 2020 Olympics.
She is a real achiever and great inspiration to all women.  She is a superwoman in both sports life and personal life.